Dear All,
Please see the detailed presentation On "General Clauses Act & Its Applicability To Taxing Statutes" By Adv. Puneet Agrawal (Partner at ALA Legal Advocates & Solicitors) at Presentation on General Clauses Act – NIRC – 28 11 2020 Puneet Agrawal
VCM - Discussion on General Clauses Act & its applicability to Taxing Statutes on 28th Nov. 2020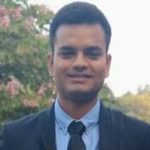 Yuvraj is an advocate and has completed his B.A. LL.B(Hons) from RGNUL-Punjab. He is a practicing advocate and has been involved in matters pertaining to GST and other indirect taxes as well as Direct Tax. He is active in Writ Courts and has involvement in a few landmark judgments like Pitambra Books Pvt. Ltd. V. Union of India (W.P.C. No. 627 of 2020), and represented Sales Tax Bar Association (Delhi) to resolve GST issues and glitches.